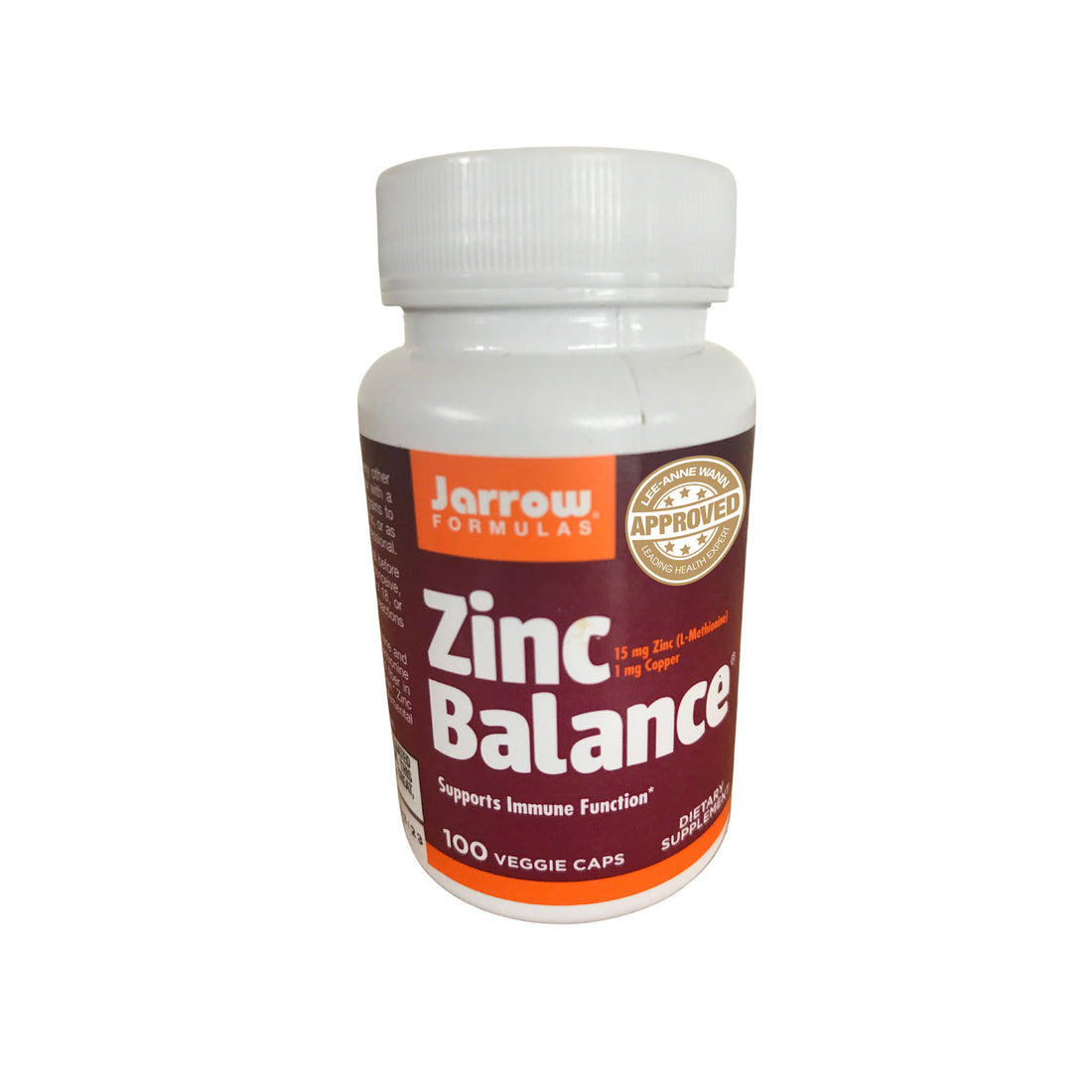 Zinc Balance - Sleep, mood, blood pressure & more
100 capsules
Zinc is an essential mineral that plays a key role in multiple aspects of your health. Zinc Balance® combines Zinc L-Methionine and Copper Glycinate (15:1 ratio). Zinc Balance® includes copper because supplemental zinc depletes copper.  Zinc has been shown to be an effective anti-inflammatory and antioxidant agent, helping fight oxidative stress and decrease the chance for disease development.
Zinc is one of my foundation supplements and without it many other supplements and dietary changes simply do not work. In fact great results can be achieved just by adding zinc to your regime in the appropriate doses and timings.
Zinc can be depleted by stress, mobile phones, alcohol and wiifiis to name a few so we can see how many of us are likely to be deficient. I love this product for the type of zinc which is highly absorbable and effective and the inclusion of copper which is very important as supplementing with zinc on its own can cause copper depletion.
Top Reasons to consider Zinc Balance:
• Enhance immune function
• Stabilize blood sugar levels
• Support skin, eye, and heart health
• Enhance the absorption of nutrients
• Optimise testosterone levels
• Support normal hormone production
• Promote wound healing

INGREDIENTS & QUANTITY IN 1 CAPSULE:
• Zinc (as Zinc L-Methionine Sulfate) - 15mg
• Copper (as Gluconate) - 1mg
• Cellulose, vegetarian capsule (hydroxypropylmethylcellulose, water), and magnesium stearate (vegetable source).

RECOMMENDED DAILY INTAKE:
Take 1 capsule per day or every other day, preferably with a meal void of nuts, seeds, legumes, or grains to reduce phytic acid intake when taking zinc, or as directed by your qualified healthcare professional.

CONTRAINDICATIONS:
Consult a healthcare professional before using this product if you are trying to conceive, pregnant, or lactating, under the age of 18, or have a medical condition; if adverse reactions occur, discontinue use.
Dietary supplements cannot be used as a substitute for a balanced diet. A balanced diet and healthy lifestyle is recommended.

OTHER:
Storage:- Store in a dry place, at room temperature, out of sunlight. Keep the product sealed in its original container. Keep out of reach of small children.