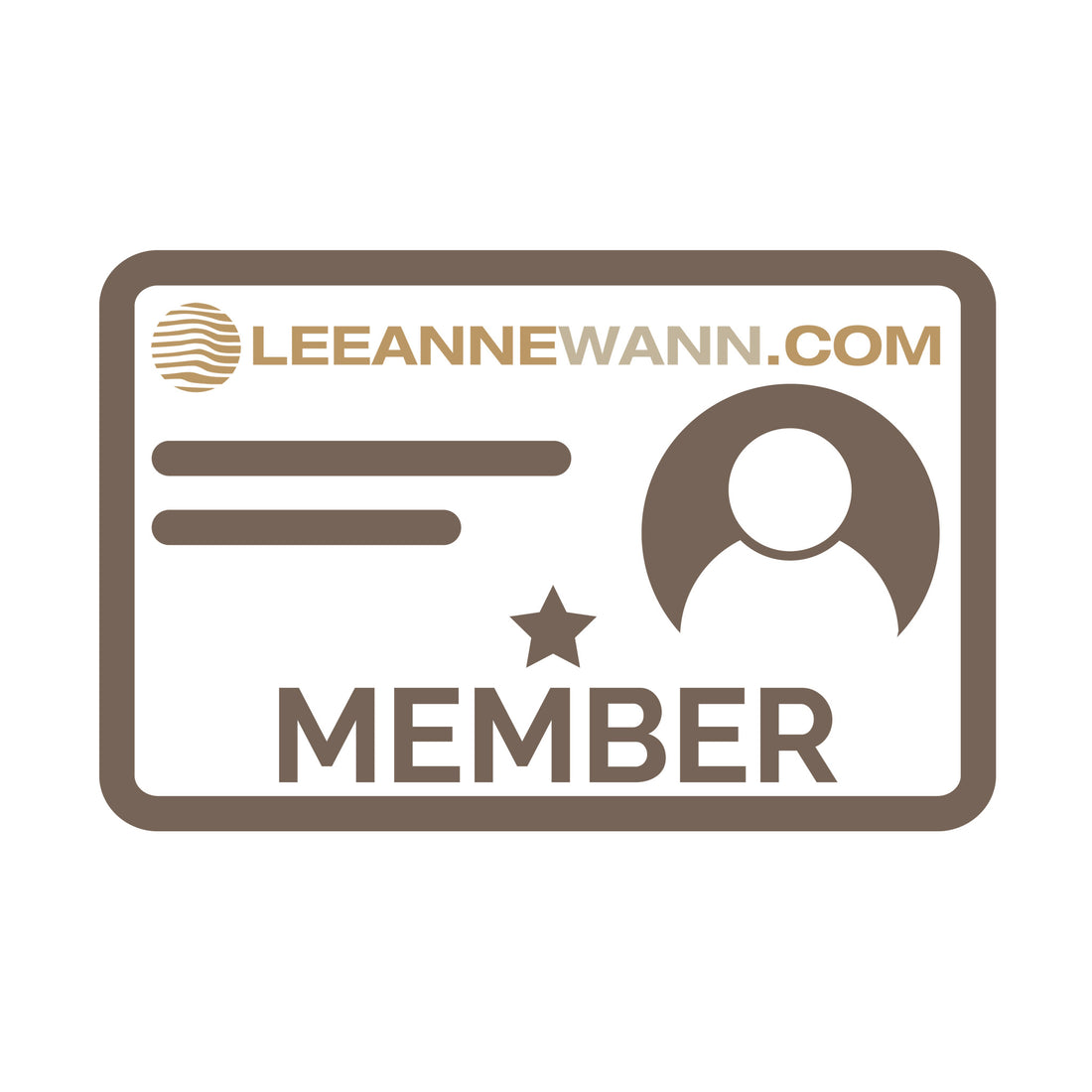 Lee-Anne Wann Membership - Helping you lead your best life
MEMBERSHIP OPTIONS - no cancellation fees
$286.00 YEARLY - $5.50 per week
$97.50 QUARTERLY - $7.50 per week
$42.90 MONTHLY - $9.90 per week

5 GREAT REASONS TO JOIN
1. CREW MESSAGES
* My best 'Stay on Top' Tips & Hacks direct to your inbox
2. CREW RESOURCES & SUPPORT
* Fantastic recipes with easy search tools
* Product Reviews & Amazing Member Specials
* Need help? Ask Me Anything Videos
* My Top Advice for Living Your Best Life
* Is that Food great? Use the CREW Food Checker
* Support & help at your finger tips - Free Zoom & Phone Check-in's - book when you need.
3. MEMBER ONLY DISCOUNTS
* 10% off all products all of the time!
* 50% off all services all of the time!
4. STAY IN THE LOOP
* Content updates so you are always inspired, in the loop and on top of your game.
5. CREW ONLY APP MEMBERSHIP
* When you want personal coaching, exercise tips, programs and routines to get you in the best shape of your life, this is the App for you. Monthly membership only available to Members.

ALL THIS - for less than a
coffee a week! (yearly plan)
Join Lee-Anne and hundreds of others on a journey to take back control and live your best life.
Save your time for the important things in your life and let Lee-Anne sort out what works and what doesn't for you. With over 20 years' experience in the industry, Lee-Anne's proven track record will help you thrive not just survive.
Your Lee-Anne Wann Membership gives you huge discounts on all services, access to exclusive content updated fortnightly so you never miss a beat, always have a new recipe at hand, the latest fad rated for you, product reviews so you know what is helping and what is hindering, get it straight – direct access to Lee-Anne for your questions, discounts on ALL supplements and products, lifestyle advice, tips and guides for optimal health and weight using Lee-Anne's personalised strategies, protocols and research.
Leave behind the mayhem and confusion and know you have New Zealand's most trusted health and fitness expert in your corner.
Private Health & Fitness Consultant to the Rich & Famous.
Vodafone Warriors National Team Nutritionist
Radio Health Commentator RadioLive
New Zealand Thoroughbred Racing Nutritional Consultant
New Zealand Kiwi Ferns World Cup Team Nutritionist
Television Host: Health – Kiwi Living TV Series
Television Host & Trainer - Downsize Me TV Series