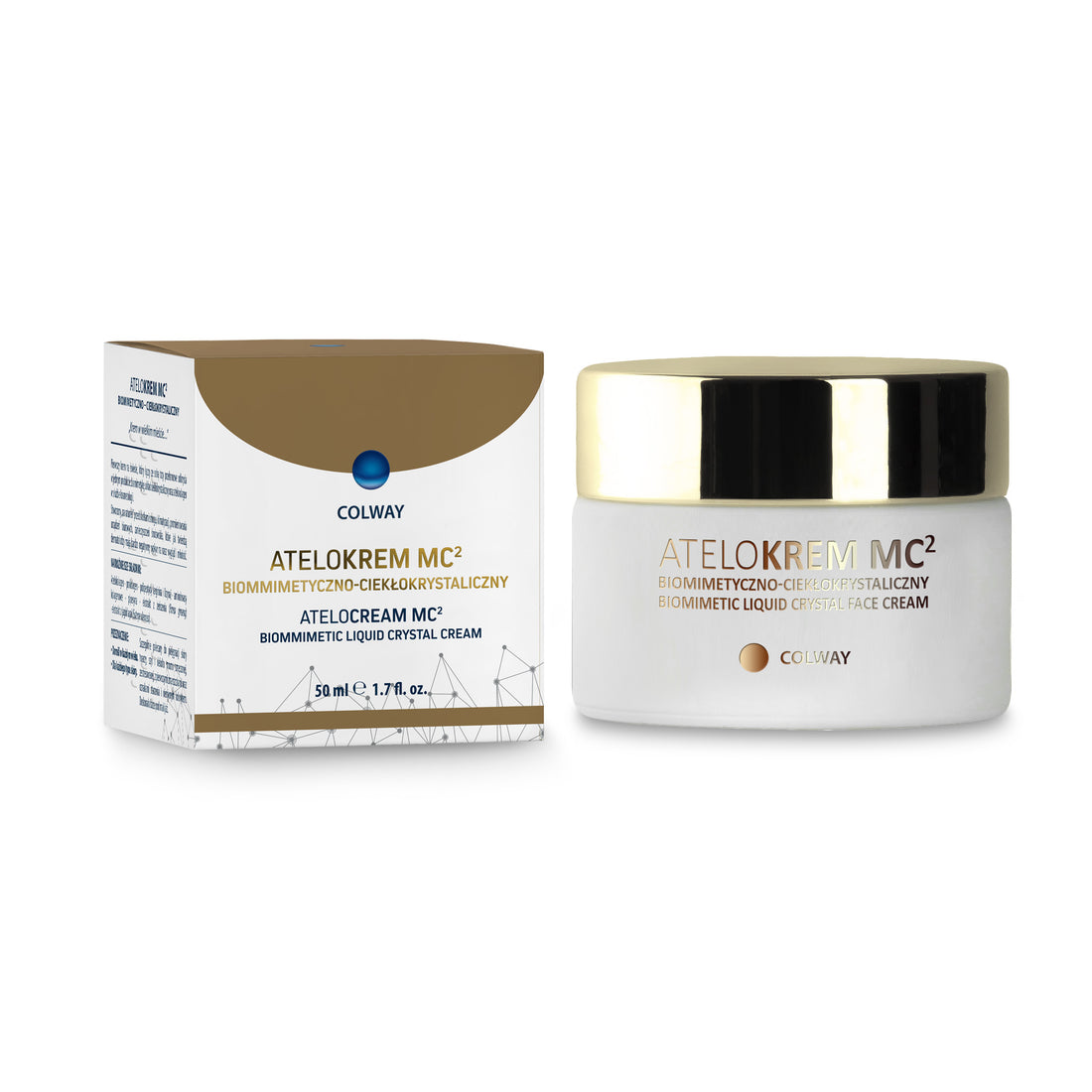 Atelocream Face Cream (Collagen Hydrate) - Firming, Regenerating, Anti-wrinkle
50ml
The first cream in the world to combine three break-through discoveries in one: biomimetics, liquid crystal structure and atelocollagen, enriched with MC2 biorevitalizer – ginseng saponins, açaí berry polyphenols and piperine alkaloids.
MC2 Atelocream is one of the most prestigious products from the ATELO Line.
Effects:
Energising
Regenerating
Nourishing
Anti-Aging – reduces wrinkles in the outermost layer of skin
Firming – increase skin tension
Preventive – against the loss of skin elasticity
Moisturising
Brightening – reduce signs of fatigue
This is a 21st-century cosmetic product, which takes the user into a new world of youthful and beautiful skin. It was born out of passion and vision, which still remain at its core.
The smart liquid crystal base is enriched with biomimetic active ingredients and all three types of collagen: atelocollagen, tropocollagen and procollagen.
This is a beautiful feeling cream that glides on the face and immediately makes it feel hydrated and fresh. I love this product to help start my day right.
The oleosome base structure of the cream is perfectly consistent with skin physiology and regular use makes the skin not only well nourished and relaxed, but also soft to the touch. The cream visibly reduces the first wrinkles and restores uneven structure of the skin, smoothing out its surface. It is a light 24h cream – the active ingredients are released evenly all day long, like putting your "skin on a drip". The skin works all day and night and makes your skin perfectly soft when you wake up. The carefully chosen ingredients give your skin a youthful, glowing appearance.

ACTIVE INGREDIENTS

• Atelocollagen
• Procollagen
• Tropocollagen
• Polypeptides: arginine and lysine
• Collagen amino acids
• Piperine
• Ginseng extract
• Açaí berry extract

INTENDED USE:

• Adults of all ages
• All skin types

Especially recommended for the face, neck and décolletage in case of tired and stressed skin with first wrinkles, signs of ageing and uneven skin tone. Perfect as a make-up base.