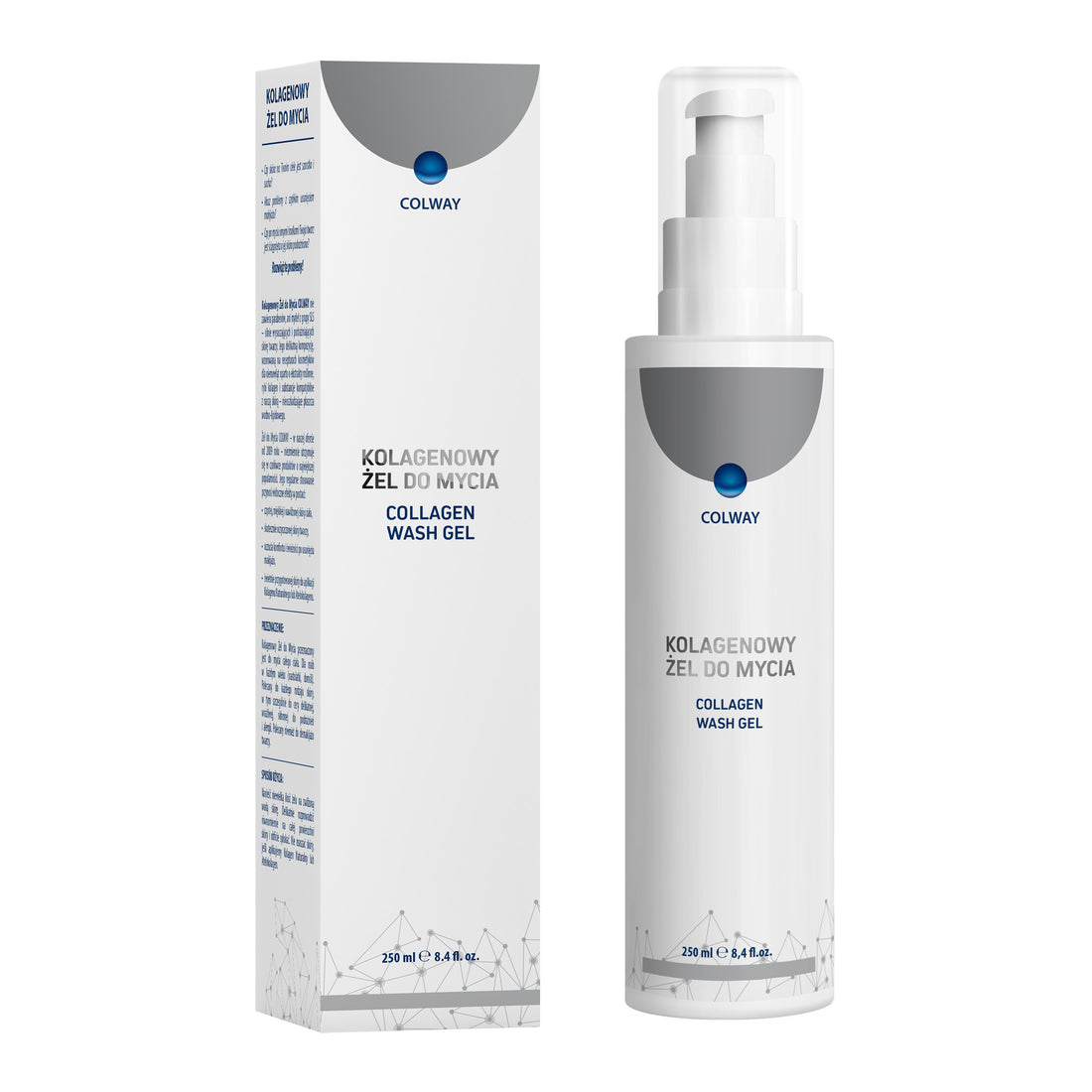 Collagen Washing Gel - Purifying, Refreshing, Soothing
250ml
Top reasons to consider
Ideal for allergy sufferers and people with very sensitive skin
Wash with anti-aging benefits
Supports the collagen skin care
FREE FROM Sodium Lauryl Sulfate & Sodium Laureth Sulfate
FREE FROM paraben preservatives
Perfect for intimate hygiene
Complete gentle wash for infant and baby baths
Ideal as a shaving foam substitute
An extremely gentle make-up removal gel, which will easily remove waterproof make-up without irritating even the most delicate skin.
Purifying
Refreshing
Soothing
Our collagen washing gel contains only delicate washing substances and vegetable components which soothe irritations, softening and hydrating the skin. It is so soft and safe you can use it on the most sensitive skin.
Who does not love a wash with anti-aging benefits. I also love this as it is FREE FROM Sodium Lauryl Sulfate, Sodium Laureth Sulfate and paraben preservatives.
WHAT DOES IT CONTAIN?

Collagen

The most important component of connective tissue, collagen ensures proper hydration, skin regeneration and maintains the flexibility of the skin.

Aloe Vera extract

Provides hydrating, anti-inflammatory and soothing properties.

Noni

Is extremely rich in active substances and not only restores the hydro-lipid barrier, it also slows down the aging process and protects the skin against free radicals.

SUGGESTED USE:

Every morning and evening apply a small amount of gel on your hands, add water, gently foam and massage the skin gently, remove makeup and dirt, then rinse thoroughly with water. It even removes easily and gently waterproof makeup.

ACTIVE INGREDIENTS:

• Collagen
• Aloe extract
• Noni fruit extract
• Glycerin
• D-panthenol