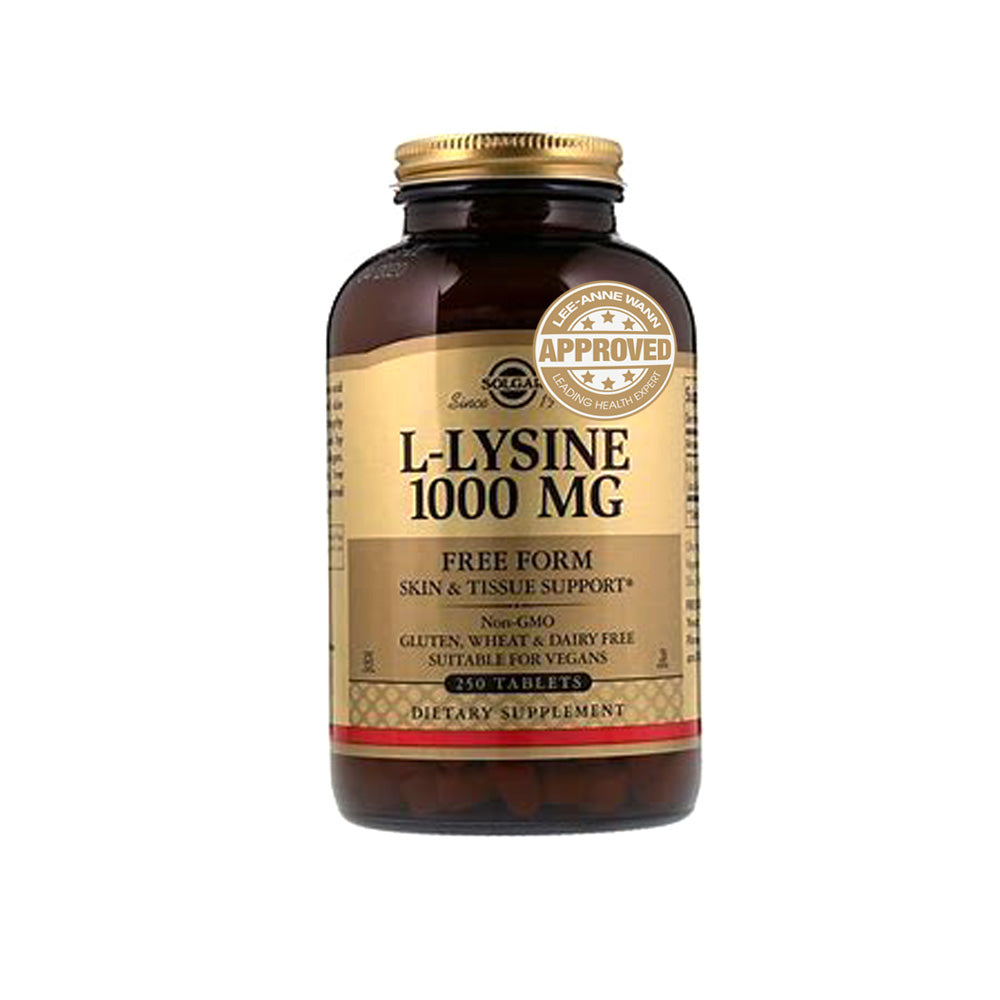 L-Lysine - Immunity, Liver Support, Anti-Aging, Anxiety
100 tabs
L-Lysine is an essential amino acid that supports the health of skin tissue. It promotes the integrity of skin and lips and is used by the body to produce collagen. This formulation provides Free Form L-Lysine to promote optimal absorption and assimilation.
L-Lysine is an excellent supplement for enhancing immune function and I love to use for clients who are also needing extra liver support. And not commonly known, L-Lysine can be used as an anti-inflammatory to the entire nervous system.
Top Reasons to consider using L-lysine:
• Strengthening the immune system
• Supporting liver function
• Supporting the central nervous system
• Aid in treating eczema

INGREDIENTS:
Each Tablet Provides:
L-lysine (free form as HCl) 1000mg
Also contains: Microcrystalline cellulose, vegetable cellulose, vegetable stearic acid, silica, vegetable glycerin.

RECOMMENDED DAILY INTAKE:
As a dietary supplement for adults, take one (1) to two (2) tablets daily, between meals, or as directed by a healthcare practitioner.

CONTRAINDICATIONS:
If you are pregnant, nursing, taking any medication or have a medical condition, please consult your healthcare practitioner before taking this product.