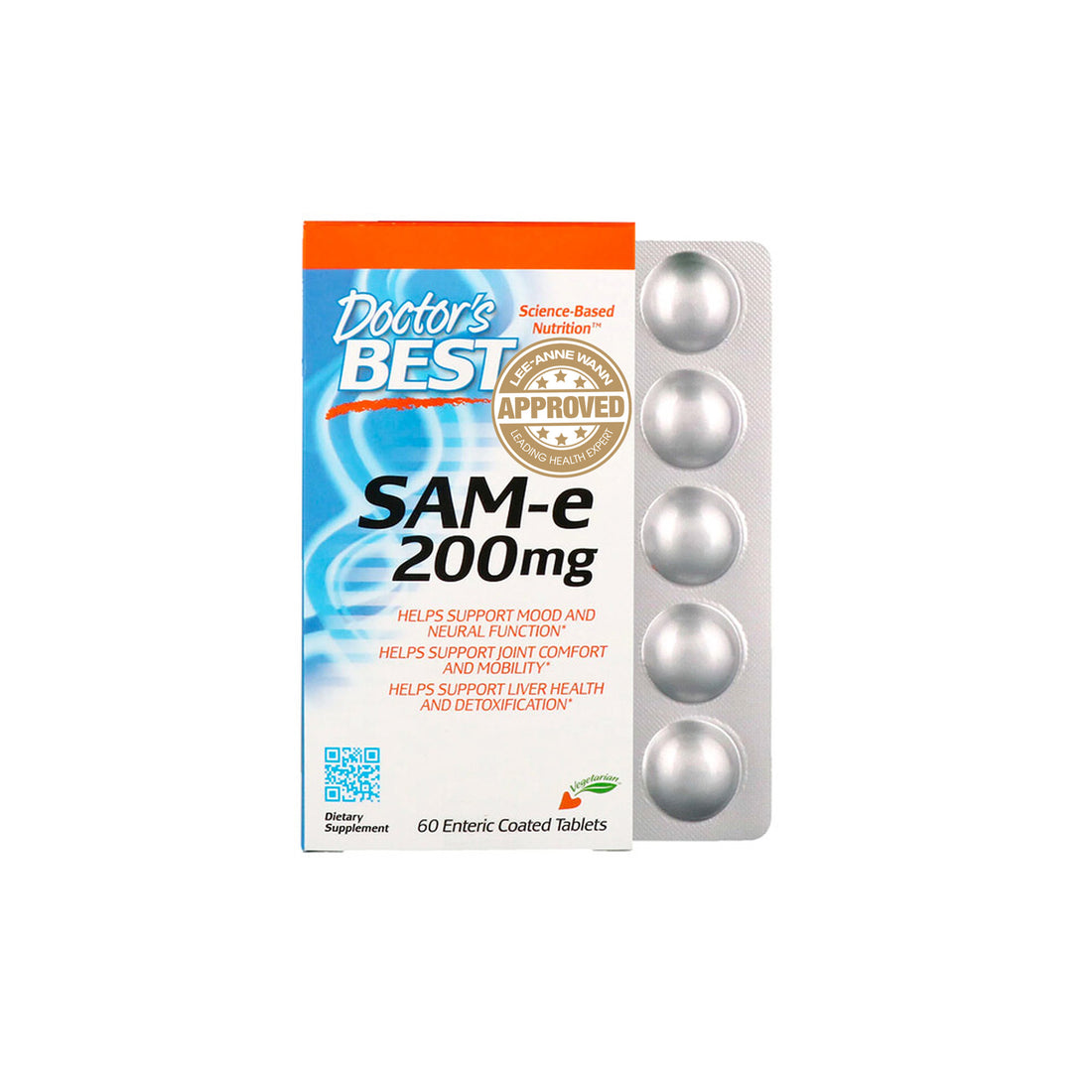 SAM-e – Improve Mood, Joints, Support Liver & Detoxification
60 Enteric Coated Tablets
SAM-e (S-Adenosyl-L-Methionine) is naturally produced by your body and helps maintain healthy emotions. Various factors such as diet and aging can cause low levels of SAM-e, leaving you feeling unbalanced and moody. SAM-e helps support mood, joint comfort and mobility, aids in liver health and detoxification.
I have used SAM-e for years both for myself and my clients and I find it gives such excellent results in all areas; mood, joints and liver / detoxification. I feel upbeat even when my load is high and it manages my joint pain incredibly well – in fact so much better than glucosamine and chondroitin with an added bonus of liver support and detoxification which enhances weight loss and improves energy.
SUGGESTED USE:

Take 1 tablet twice daily between meals, or as recommended by a nutritionally-informed practitioner.
Do not chew or crush tablet.

OTHER INGREDIENTS:

Microcrystalline cellulose, stearic acid, magnesium silicate, calcium chloride anhydrous, flake shellac dewaxed, magnesium stearate, magnesium hydroxide, glycerol, silica, arginine base, sodium alginate, calcium oxide.

WARNINGS:
• Individuals using antidepressant medications should consult with their prescribing physician prior to using this product.
• Individuals diagnosed with bipolar disease or manic depression should avoid supplementing with SAMe.
• Do not use if pregnant or nursing.
• May cause gastrointestinal discomfort in a small percentage of people.

Store in a cool dry place.